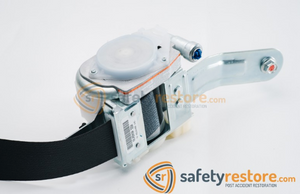 Prices To Consider When Thinking Of Buying A Used Car
They say that in the first year alone, cars lose about 20% to 30% of their value. This reason alone is often what prompts people to purchase used cars. Other individuals simply do not have the money to pay for a brand new vehicle. When buying a used car though, there are several costs you should consider, besides the actual price of the vehicle. Below I will describe just a few examples.
First, you should consider the condition the tires are in and the price of replacing them in the near future. On average, to replace all four tires in your vehicle, you should expect to pay around $637. This price may increase or decrease depending on the tires you choose to buy, and whether you decide to replace all four at once.
Another thing you should consider is the price of replacing the battery. If you buy the used car from a friend or family member, it may have been a while since they last changed the battery. Typically, car batteries cost anywhere between $50 and $120, and premium ones range from $90 to $200.
If you buy the used car from a person rather than an auto shop, the seat upholstery may be stained or worn out. You should definitely consider getting them reupholstered if that is the case. Getting car seats completely reupholstered—and adding batting or foam where needed, as well as repairing any broken springs--costs about $200 to $750 per seat on average. If this is too pricey for your budget, you can consider simply getting car seat covers. This way, you can cover the dirty or worn out seats and wash the covers when they get dirty themselves.
Finally, you should think about
seat belt pretensioner repair cost
. When purchasing a used car, the seat belts in it may be old or faulty. You may need to immediately replace them upon purchasing the vehicle. Unfortunately, seat belt pretensioner repair cost is quite high at the dealer. However, at the company Safety Restore, it is much more affordable.
At this seat belt repair shop, the seat belt pretensioner repair cost comes in at only $64.99!
Even though the price is low, quality is guaranteed when turning to this company.
---