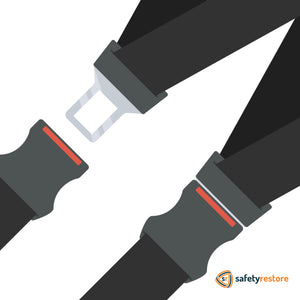 After Accident Repair
Have you been in an accident recently? If your car has not been totaled, you may be looking at getting some repairs. You may decide to send your car to the dealer but that may cost you hundreds of dollars and time that you may not have. There is an option of doing some of the work on your own but this may turn out to be a very big job, depending on the amount of work needed. If this is something you want to tackle, you should first figure out exactly what needs repair by removing any parts that may be hiding potential damage to the car. Depending on where the impact took place will directly affect the parts and labor required to repair the car. If the collision was head-on, the damage could have affected the bumper, fenders, headlights, radiator, engine, and even the frame of the vehicle. One of the most important components of your vehicle to look at are those part of your cars supplemental restraint system.This includes the seatbelts, anti-lock braking system, airbags, airbag modules, sensors, etc.
This system is what helps keep you safe on the road, and it almost always requires some level of work, whether it is resetting, replacing, or repair. These tasks may include resetting the airbag module, replacing the seat belt webbing as well as buckle
pretensioner repair
.
Though there are some things that you can tackle on your own, there are certain repairs that should be done by a professional to make sure it is done correctly. Safety Restore is a post accident repair company that offers a wide array of services focusing on the safety of your vehicle. These services include: seat belt repair, seat belt webbing replacement, airbag module reset, and buckle pretensioner repair. They offer a 100% satisfaction guarantee on all their services and will even save you hundreds compared to their competitors. Safety Restore stands by their work because they only use 100% OEM parts and offer a lifetime warranty for their services. Don't spend countless hours working on something just to not do it correctly, or spend hundreds, even thousands at your local dealer. Be like the thousands of customers who trust Safety Restore to help with all of their SRS needs, getting them back on the road safely and quickly.
Visit SafetyRestore.com to learn more on these and other services.
https://www.facebook.com/nbtrouble/posts/2772503606093162
---