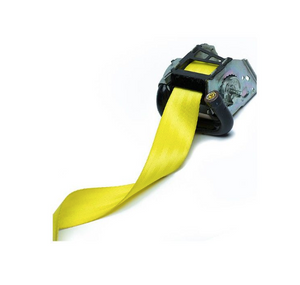 3 Practical Ways To Transform Your Vehicle
Have you ever looked at your car and wanted to make a BIG change but were afraid that once you spent so much time, money, or energy to make it happen, it would be hard to reverse—and you would ultimately be scared to make that big of a commitment? Well, I am here to tell you of a solution. There are many small changes that you can do to your vehicle that don't cause too much money and aren't permanent, so you can always reverse them in the future. Getting custom seat belt covers, a custom steering wheel cover, and
yellow seat belts
are just a few examples of this. I will elaborate on each option below.
The first option that you can go with is custom seat belt covers. Clearly, this is something that you can put on top of your regular seats and remove any time you'd like. This would be a practical and creative thing to go with—practical because you can easily remove and wash them while protecting your actual seats, and creative because you can choose any design on your seat covers. Some people choose to have a solid bright color for their seat covers, whereas others design their own pattern to have displayed. The choice is entirely up to you!
Another option you have is to get a custom steering wheel cover. It doesn't have to be pink and fuzzy, as you might have seen in other cars. There are many more options that will appear sleek rather than tacky. Plus, if you live in a state with cold winters, this can be a great way to keep your hands warm when driving!
Finally, getting yellow seat belts is a great way to customize your vehicle and give it that oomph you are looking for!
Yellow seat belts will completely transform your vehicle, and wont break the bank if you choose to get them from the company Safety Restore!
Imagine the difference this slight change will have on your vehicle!
---